After something of a hiatus on this platform, Pride month is a great time to get some momentum back into the Out in the Museum blog! We aim to post more regularly, highlighting LGBTIQ+ objects in focus and life stories from within the permanent collections. My first choice is the fabulously camp actor Ernest Thesiger (1879-1961). He is best remembered for his roles in early gothic horror films such as James Whale's 'Bride of Frankenstein' (1935), and in more niche circles for his love of embroidery and paper crafts.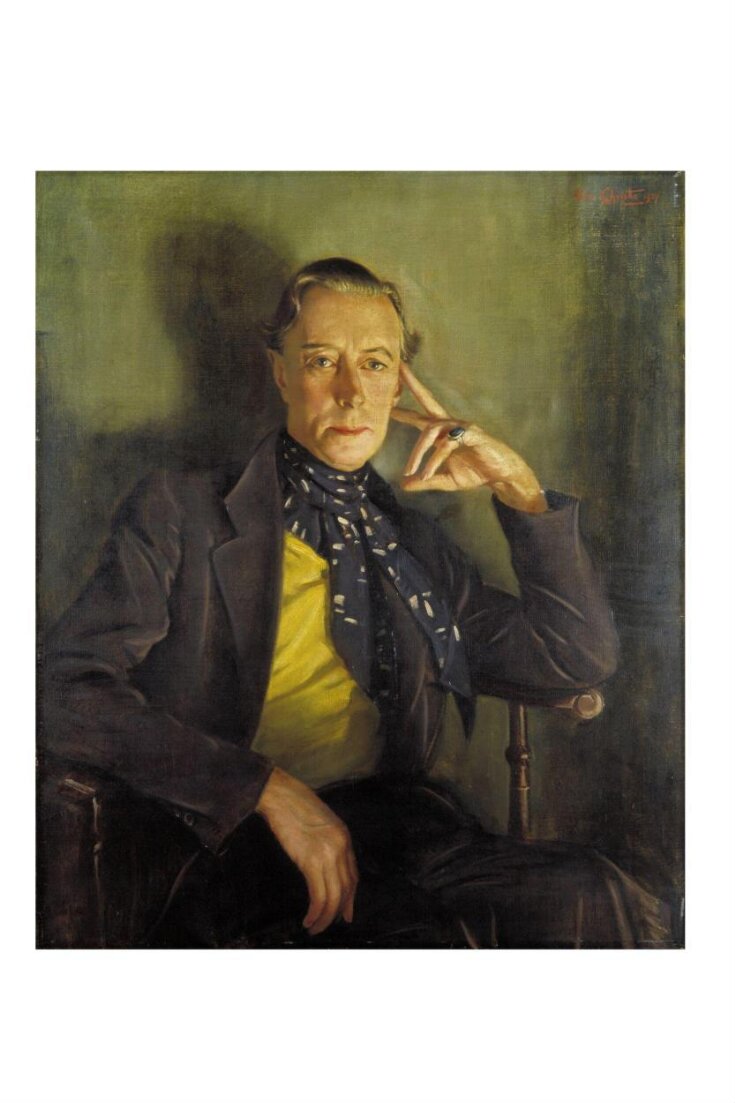 Thesiger had a sort of lavender marriage with fellow actor Juliet Hardinge (1877-1970), also known as Janette Ranken. She married Ernest in 1917 after the end of her relationship with the noted furniture historian Margaret Jourdain. Janette's brother was the painter William Bruce Ellis Ranken (1881-1941) and it is understood that he and Ernest had a long romantic relationship.
This quote from Thesinger's memoir recounts a holiday with William in France and gives you a hint of Ernest's personality: "I threw off my clothes and prepared for a bathe. My inherent modesty forbade my plunging in without anything on at all, so I plaited a wreath of wild roses and put it round my head." Reference to Thesiger's all-round flamboyance appear in many celebrity autobiographies of the early 20th century, including his talent and enthusiasm for drag.
There is just one painting by Ranken in the collection depicting a cosy lounge interior in the vicinity of Poughkeepsie, New York. His subject matter and style varied but he excelled at painting well-observed interiors such as this and homoerotically charged group portraits.
A few of the most fun images of Ernest in the V&A collection include an illustration of him by Julia Lowenthal sporting some fetching 18th century fashions as Lord Foppington in 'A Trip to Scarborough', 1931.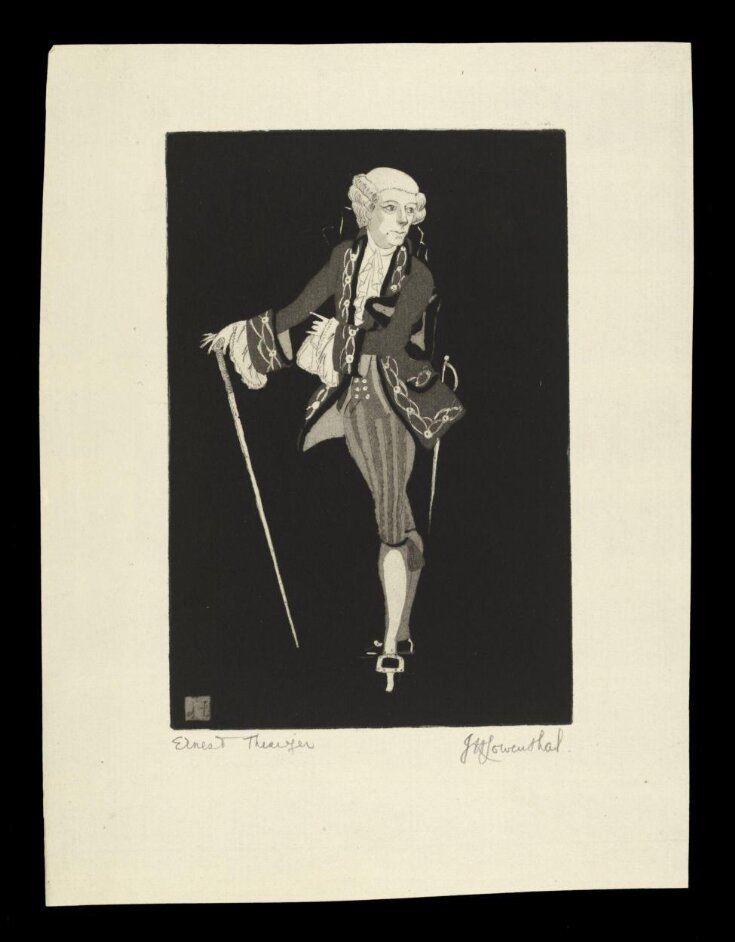 Hamming it up in a cape and top hat for a show called 'When Crummles Played', at the Lyric Hammersmith in London, 1927.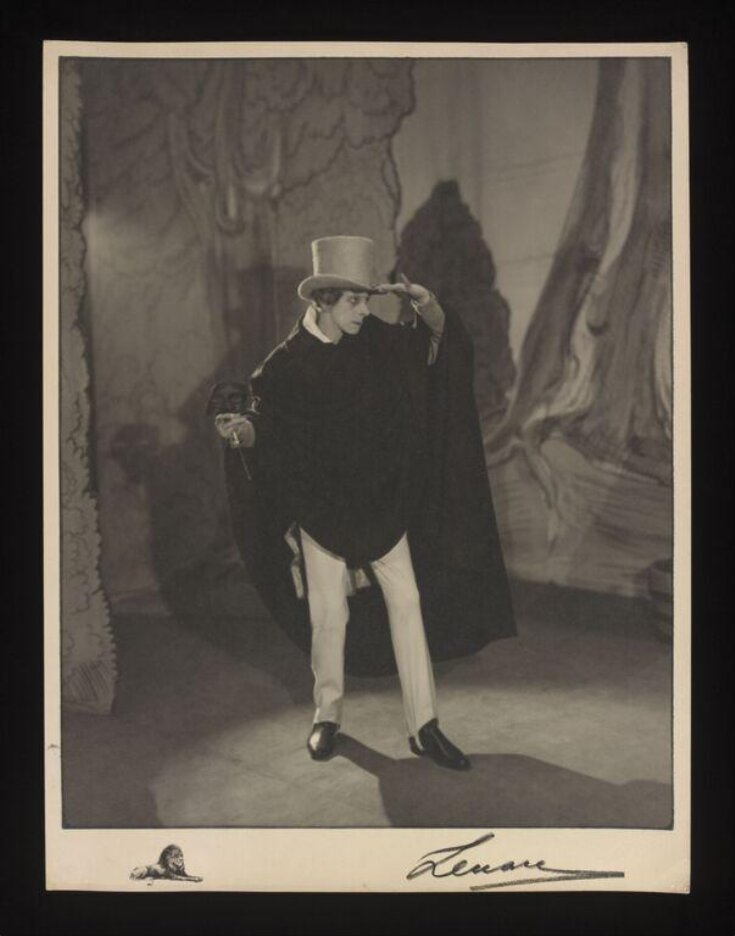 And immortalised in this rather imposing bronze by Eric Schilsky, who was head of sculpture at Edinburgh College of Art from 1945 to 1969.
Another of Britain's most celebrated actors of the 20th century, Sir John Gielgud, described Thesiger as "often waspish and sometimes malicious but he was also very courageous…an extraordinary and rather touching character, an actor of unique imagination, with a most beautiful perfection of speech and period style."
Thesiger has been cited as instrumental in shaping the so-called "cross-stitch craze" of the interwar years. I was thrilled to read a new piece of research by Dr Joseph McBrinn at Ulster University entitled 'Queer Hobbies: Ernest Thesiger and Interwar Embroidery' which links to the 1932 'Modern British Embroidery' exhibition at the V&A. If your interest is piqued by this blog, you can find out much more about Thesiger by accessing the full article on the National Art Library website here:
https://nal-vam.on.worldcat.org/oclc/7088533530.