Dolls representing boys or men are much rarer than dolls representing girls or women. Of the Museum's collection of about 8,000 dolls, less than 1,000 are male.
Far fewer male dolls have been made than female dolls, and many of the existing male dolls in the collection were originally female. Most doll-makers devised and used a standard doll's body using basic feminine proportions, with a narrow waist and wide hips, as the boy doll pictured does. Sometimes a recognisably male head was made for a male character or individual, however the masculine identity of these dolls largely depended on hair and clothing. The Museum's collection also has several examples of female dolls dressed as men, including two that have been re-painted by the manufacturer with luxuriant black whiskers and moustaches. Few dolls had gender-specific anatomy until the fashion for ultra-realistic baby dolls began in the 1960s.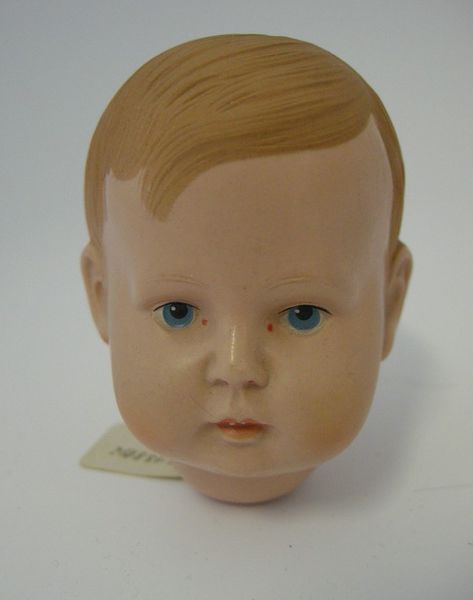 From the 19th century, doll-makers experienced the biggest demand for female dolls. Even in recent years, male dolls such as Barbie and Sindy's boyfriends Ken and Paul have sold less well than female characters from the same range or maker. The big exception to this is Action Man, launched in the USA as G. I. Joe in 1964 – however these are often described as toy figures as opposed to dolls.