Sensing Time, our conference held last month with the Science Museum, challenged us to think about clocks in new ways and to understand them as the complex objects they are.
Inspired by the conference, this blog examines two timepieces made by Londoner James Cox in the 1770s. Both objects contain horological mechanisms, and yet both cannot be simply defined as clocks.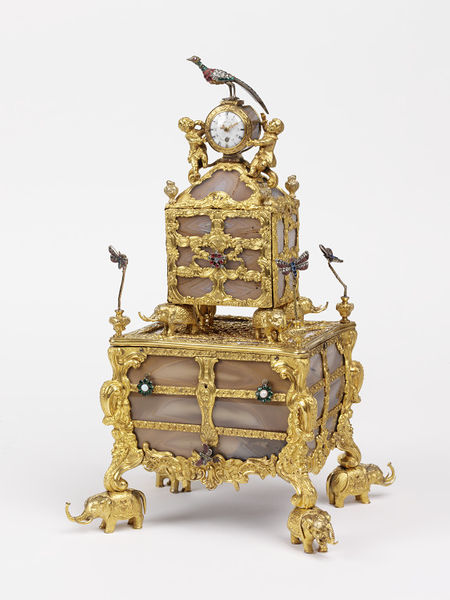 The first is a so-called necessaire, a table-top chest of drawers, with a pair of tweezers, an ear and toothpick, scissors, a pencil, and a penknife concealed in its top drawer. The second is a snuffbox.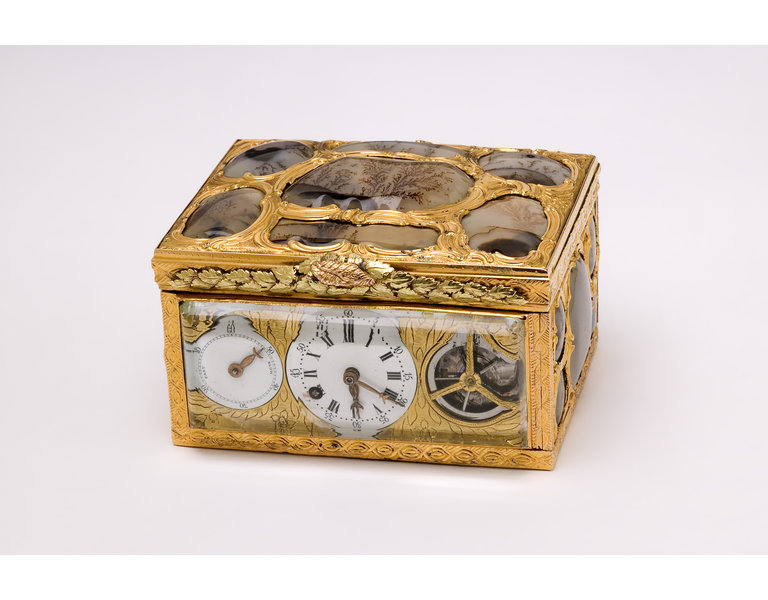 The inclusion of a dial adds an additional function. When out and about the snuffbox doubles as a watch. When sat at your dressing table the necessaire can also inform you if you are going to be late for a liaison, dangerous or otherwise.
However these objects are not particularly practical: the snuffbox is far too heavy to be carried in a pocket, and the necessaire has only a tiny drawer for a few choice tools.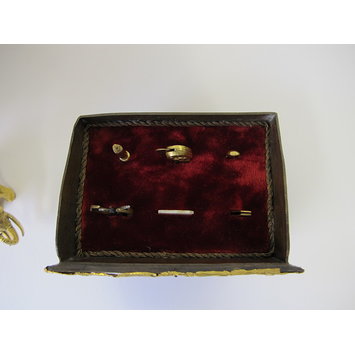 Their maker James Cox ran a company specialising in objets de vertu. These objects, also known as toys, were meant to surprise and inspire wonder. To help create this effect Cox often included parts which made the objects move, seemingly of their own volition. Cox opened a showroom, which he called a museum, so that a wide audience could enjoy his creations. Two of his largest works are a fantastic Silver Swan, which was shown at his museum, and a spectacular Peacock Clock at the State Hermitage St Petersburg.
Cox employed craftsmen of many different nationalities and bought parts from across Europe to conjure up these magical objects. This approach was a key part of his brand, as we can see clearly by the inclusion of three languages on his trade card, and in the ornament that adorns our objects: French rococo scrolls, and Indian elephants. He also sold his objects as far afield as India and Russia.
These objects are not supposed to be practical. Their clock mechanisms transform them into automata: magical moving objects. An eighteenth-century viewer would have understood them as decorative through their beauty, scientific through their mechanisms and wondrous through the combination of the two.
These marvellous international objects, and many more just as spectacular, will once again be on view when the Gilbert Galleries reopen in November this year. We hope you will come and enjoy their magic.