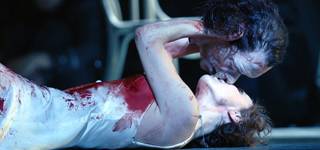 Together the V&A and the Royal Opera House present a landmark exhibition exploring a vivid story of opera from its origins in late-Renaissance Italy to the present day.
Tickets are free, however advanced booking is recommended. 
Please bring your Membership card with you, as you will be asked to show this along with your booking confirmation (if pre-booked) on entering. 
Not a Member? Join online, or call 0207 942 2271
Members may book up to the level of their Membership -- single Members can book one ticket, Members with plus guest can book two, Members with plus extra card can book four.
Please note as well that this exhibition includes a headset, which while not mandatory, is highly recommended to experience the exhibition to its full extent; there may be a queue to collect the headsets.