Pop-up Performance: Tales from the Forest
Take part in an exciting and unique performance inspired by the natural world.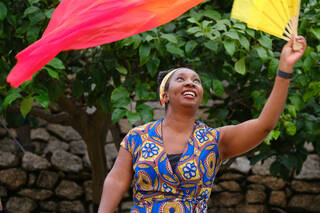 Join storyteller Wendy Shearer and get ready to go on a nature adventure. Delve into the fascinating world of forests and explore the animals and landscapes within them.
Sessions are 40 mins long and start at: 11.00, 13.00 and 15.00 each day.
This free event is drop-in and suitable for ages 5+.
This is a family activity for adults to do with children; no child can be left unattended.
Inspired by the Beatrix Potter: Drawn to Nature exhibition.
To find out more about Wendy, please visit: https://wendyshearer.co.uk