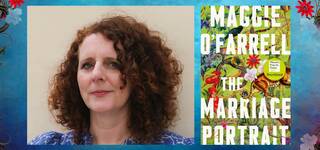 In The Marriage Portrait, author Maggie O'Farrell reimagines the story of Lucrezia de' Medici, youngest daughter of Cosimo de Medici, the tragic young duchess whose death at the young age of 16 is surrounded by rumours – and who inspired works by both Robert Browning and Bronzino. The book brings to life the power and intrigue of the ruling classes of the Italian Renaissance, where a woman's worth was measured by the importance of her marriage and ability to produce an heir.

Join the author in conversation with journalist Rosie Goldsmith, for the launch of the paperback of The Marriage Portrait, shortlisted for the 2023 Women's Prize for Fiction.

The talk will be followed by wine reception and book signing.