Members' Preview Days: Alice: Curiouser and Curiouser (Rescheduled)
Members have the opportunity to see this new exhibition before it opens to the public.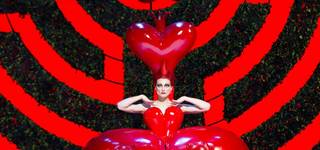 Members can be among the first to take a mind-bending journey down the rabbit hole, as you enjoy this exhibition detailing the Alice story's origins, adaptations and reinventions over 157 years.
Members must book one ticket per person attending the exhibition, including themselves and all children. Members may book one ticket for an adult guest if they hold a valid Plus Guest Membership. All Members may book up to four tickets for children (under 18). Valid Membership cards must be presented with tickets to gain entry to the exhibition, as well as a form of ID. The named cardholder must be present for the tickets to be used.